What Makes Struman Unique
5 Year International Warranty
In the unlikely event you need help, we have you covered, no matter what country you are in! Beware of companies that only offer limited 1 & 2 year warranties.
Regardless of where you're using the products—or where in the world you purchased from—all verified purchases are protected for 5 full years from the purchase date.
 Breaks, cracks, scratches—we'll repair or replace your products under warranty. Just contact us to get started.
World Class Manufacturing
Struman Lenses are made for the road, constructed with aircraft aluminium alloy. While light to carry and extremely durable, the glass is cushioned with high-density rubber to take the impact of accidental drops.
This cushioning technology is unique to Struman Optics, be careful with most other lens manufactures who provide no impact protection.
The glass also features multiple layers of scratch-resistant coating with lens caps for dust protection.
Ever bought an accessory that was outdated the minute you walked out of the store? Most companies plan product obsolescence—but Struman lenses are built to last. However old or new your smartphone, however many times you update it, Struman will stand by you for the long haul.
Our lenses today still fit phones from 10 years ago! Most lens manufacturers only allow the recent models of phones to work, so when you upgrade in 3 or 4 years time, you will have to purchase a whole new lens! We don't agree with this, as our lenses are is built to last, they need to keep working with whichever phone you have.
Did you know most other smartphone lenses only work on the back camera?
Its easy to forget that the selfie camera is almost used as much as the back, thats why Struman lenses can be clipped onto the front and back, so your selfies can also be enriched by better optics!
Australian Owned and Operated
We are very much a bricks-and-mortar nationwide company with a growing internet presence, and despatch centres in Sydney, Brisbane, Adelaide and Perth.
Because of this our delivery times are super fast, unlike most lens companies who ship from the US or China, you will only be waiting days instead of weeks!
Our engine room is a small group of 12 staff, all based at our head office at 11 Hayward Road, Ferntree Gully, Melbourne, Australia. 
Geoff has been a television cameraman for over 30 years and recently runs a camera course for people to learn his tricks of the trade. He recently gave the Struman Lenses a go in his video.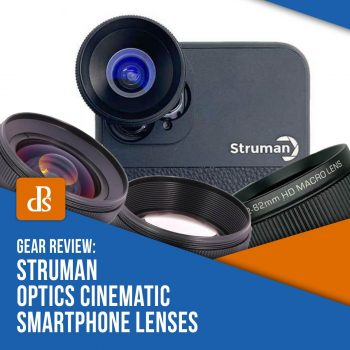 Lee is an Smartphone Photography expert, having worked at Apple for 10 years as a trainer he has gone on to become an international educator, filmmaker & photographer.
Rob you may recognise from TV, is an established journalist. Rob is involved with the YouShooter project empowering journalists to capture stories on smartphones.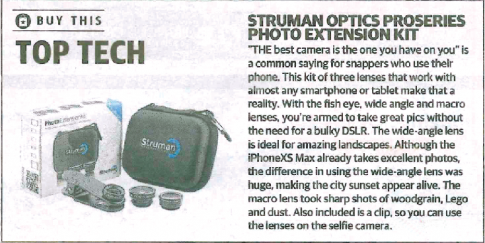 We were lucky to be featured in the Herald Sun's Top Tech feature on the latest technology for consumers. Read it here.
Get started in seconds, no apps or complicated settings, to make it even easier all purchases include a free video tutorial on smartphone photography.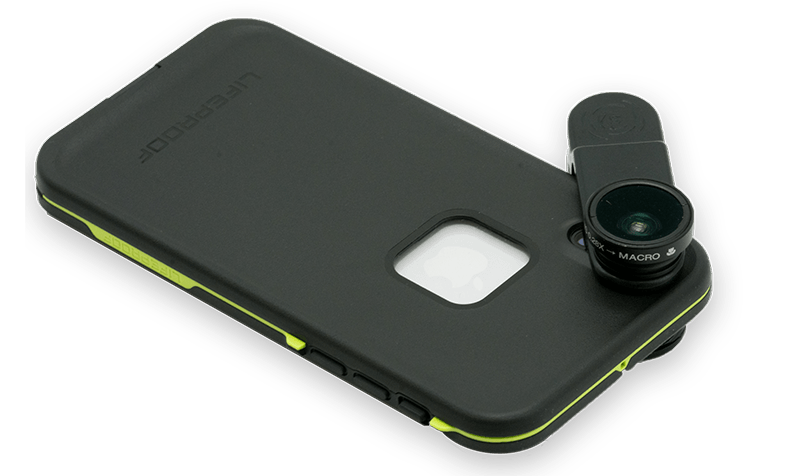 Start Taking Beautiful Photos Today
For our current deals visit the shop